RECOLLECTIONS VI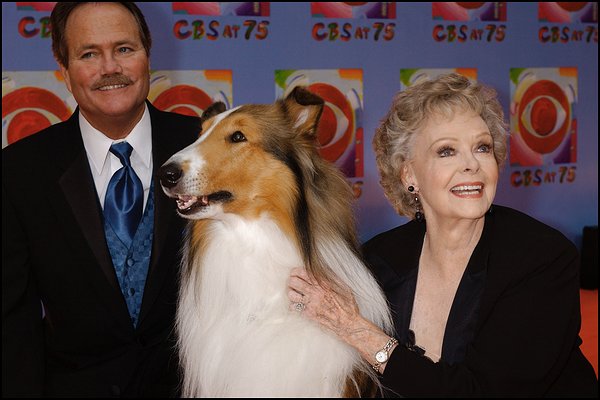 Here I am arriving with June Lockhart and Lassie at the CBS 75th Anniversary Gala
in New York, November, 2003. It was a terrific celebration.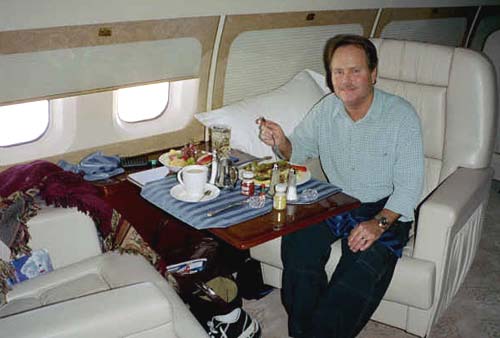 Here I am having breakfast on the charter jet and that's one of the 3 private bedrooms.

Tyne Daly napped in that one. The whole thing experience was amazing.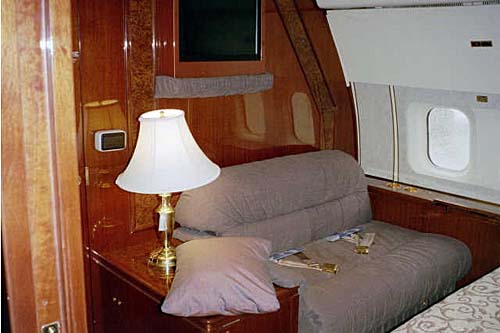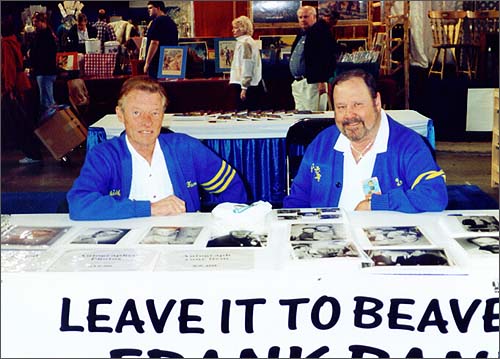 I ran into some old friends this year at autograph shows.
I think you'll recognize Eddie Haskell and Lumpy Rutherford.
Ken Osmond and Frank Bank are terrific guys.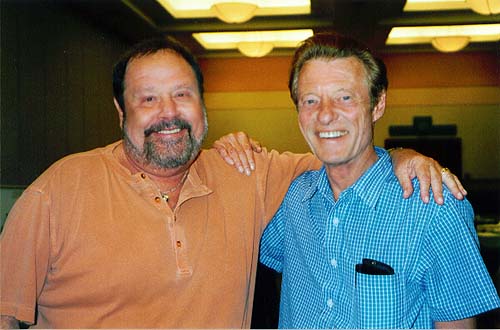 And that's Dee Wallace Stone, ET's mom and my sister-in-law on the New Lassie in 1990.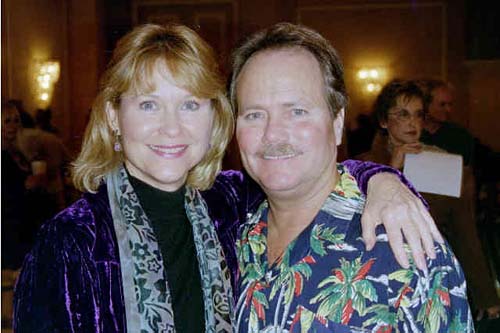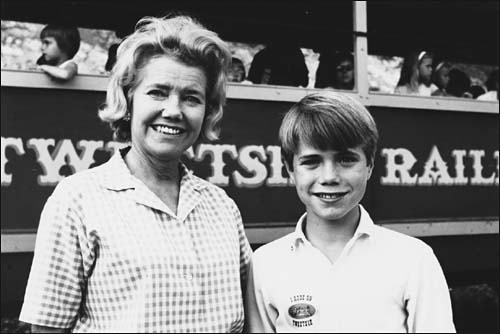 So many fans have written to say they saw me in the 1960s at Tweetsie Railroad,
Ghost Town or Frontier Land that I thought I'd show you some photos from that time.
Here's mom and me at Tweetsie Railroad.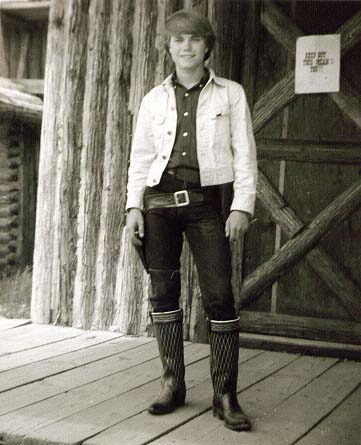 Here's me in my Westen get-up for Ghost Town and Frontier Land. Draw!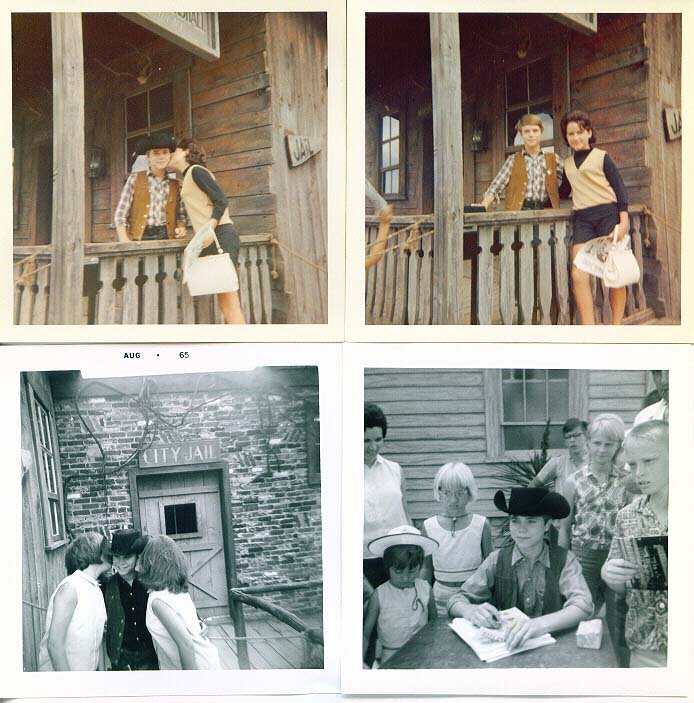 I met a lot of girls...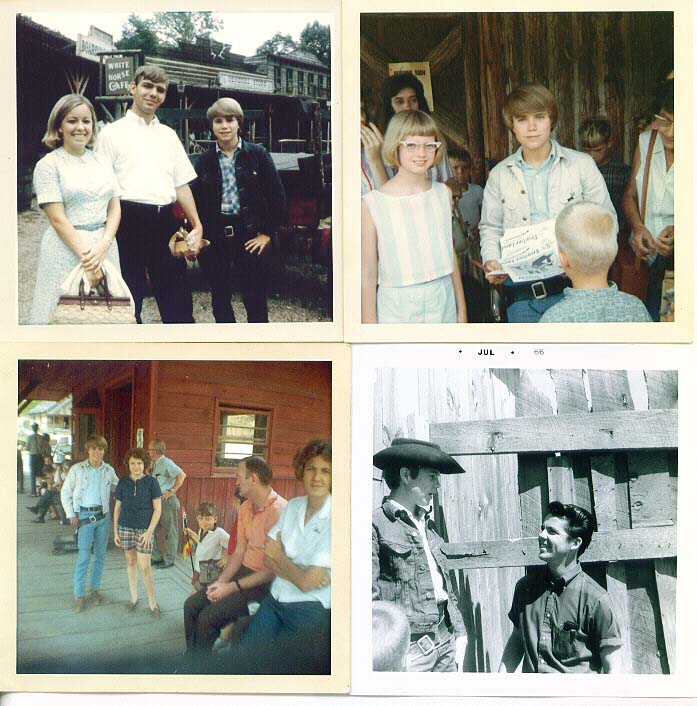 ...and guys and families...


even a baby or too... I spent some great summers there in North Carolina and Florida.
I hope to return one day!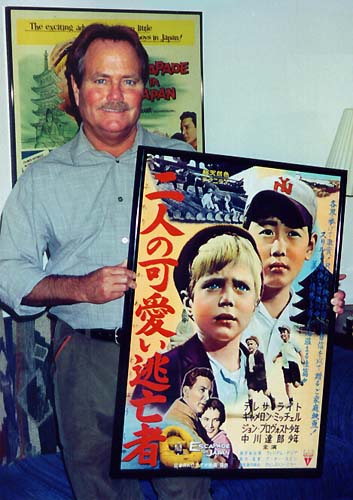 Thought I'd show you a Japanese poster for the film "Escapade in Japan".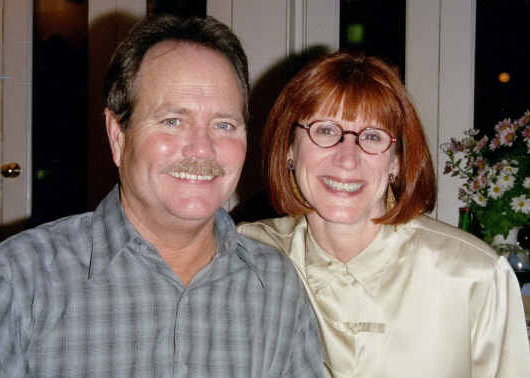 ...a recent snap of Laurie and me.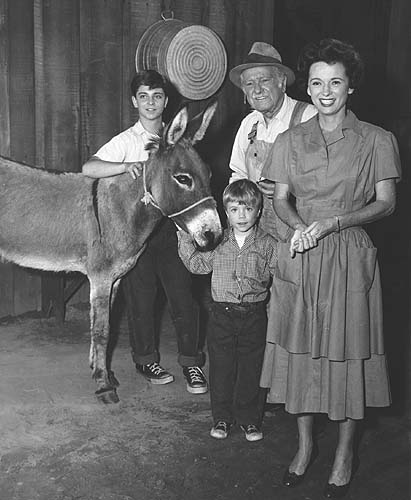 And lastly, you know I like to end the Recollections page with a picture of Tommy Rettig and me.
Here we are in 1957 with Jan Clayton and George Cleveland and an unidentified jackass







Click here to go back to the main Recollections photo page.


---
Copyright © 2004 Jon & Laurie Provost
All Rights Reserved
This site was created by DigiSYNC Media