RECOLLECTIONS V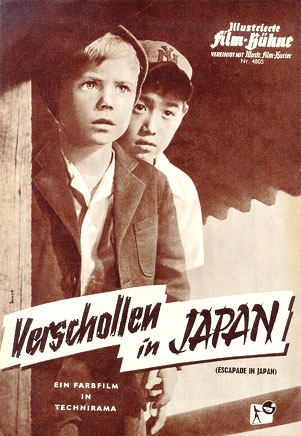 I am so happy to have found Roger Nakagawa again, my "Escapade in Japan" costar. Here we are on the cover of a German program for the film. I found this last year on e-bay.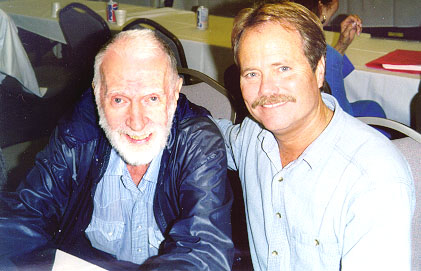 Hugh Reilly played my dad, Paul Martin on "Lassie". He was ill for many years with emphysema and only did one autograph show. I talked him into doing it with me and he had a great time. Hugh was a modest man and was genuinely surprised that he was so fondly remembered. He joked that his beard made him look like Santa Claus.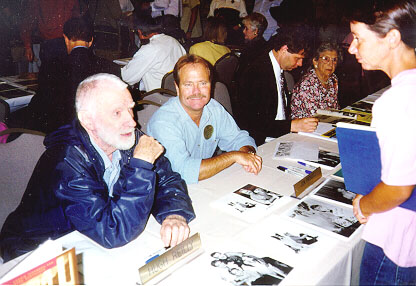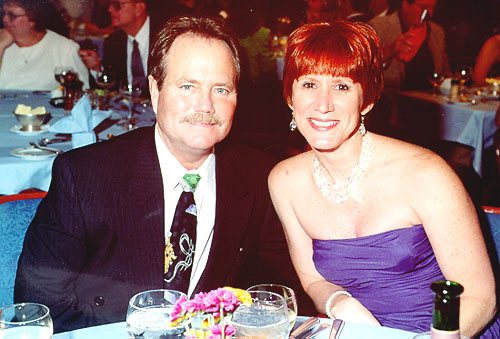 November, 2001, Laurie and I were guests aboard Holland America's Westerdam to the Caribbean. They had a 1950s sock hop theme. Bobby Rydell was the musical entertainment. And I gave a couple of talks during the cruise. This was formal night. I think we clean up pretty good!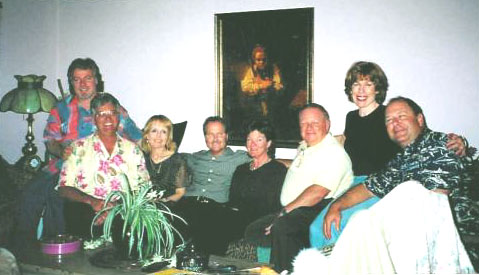 Last June, Laurie put together a wonderful reunion of kid actors, some I hadn't seen for 40 years.
We all gathered at Stan Livingston's: Stan, Paul Petersen, Susan Gordon, me, Mary Badham, Flip Mark, Jeannie Russell and Larry Mathews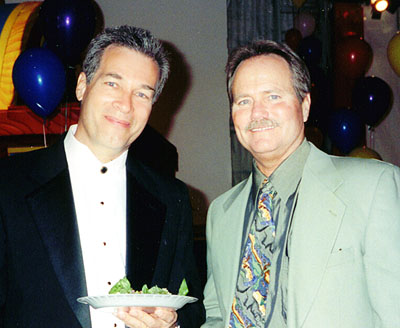 and here's a great guy I hardly ever get to see, Don Grady from "My Three Sons"
Tell me this guy doesn't have a portrait in his attic! He looks awesome.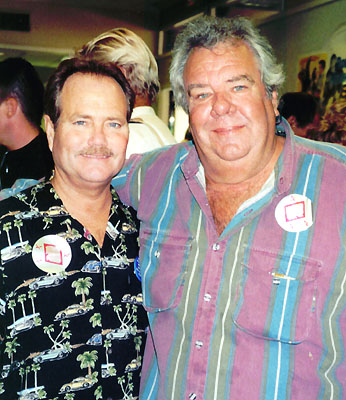 Last spring, I met up with Joey Vieira at a Hollywood Collectors Show. He played Porky with Tommy. Then he used the name Donald Keeler (His aunt was tap dancing star Ruby Keeler!).
He's gone by Joey since then. Look for him in "Ferris Bueller's Day Off" and "The Patriot".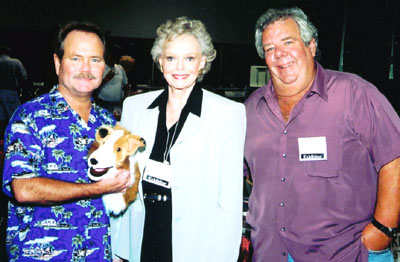 At a show in Las Vegas last summer, Joey and June and I had a blast.

Laurie found a packet of negatives last summer. Suddenly she's screaming, "It's Dino, Desi and Billy!" When we emailed them to Billy, he screamed too! It was their FIRST gig, a birthday party for Rory Calhoun's daughter. They walked a block from Desi's house to Rory's carrying their guitars and amps. They got $20. We figure it's about 1964.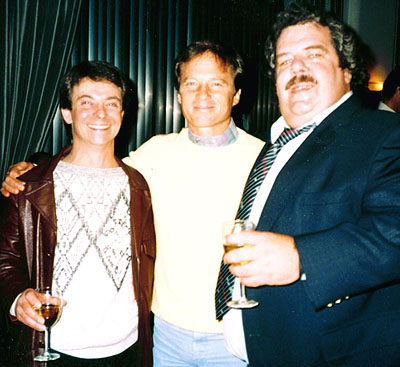 As usual, closing with a picture of Tommy, with Bobby Diamond from "Fury" and Joey back in 1990 at my 40th birthday party. How does that go: Make new friends, but keep the old; one is silver and the other gold. Yeah, that's it..






Click here to go back to the main Recollections photo page.


---
Copyright © 2006 Jon & Laurie Provost
All Rights Reserved
This site was created by DigiSYNC Media